Help Dmitry to battle leukaemia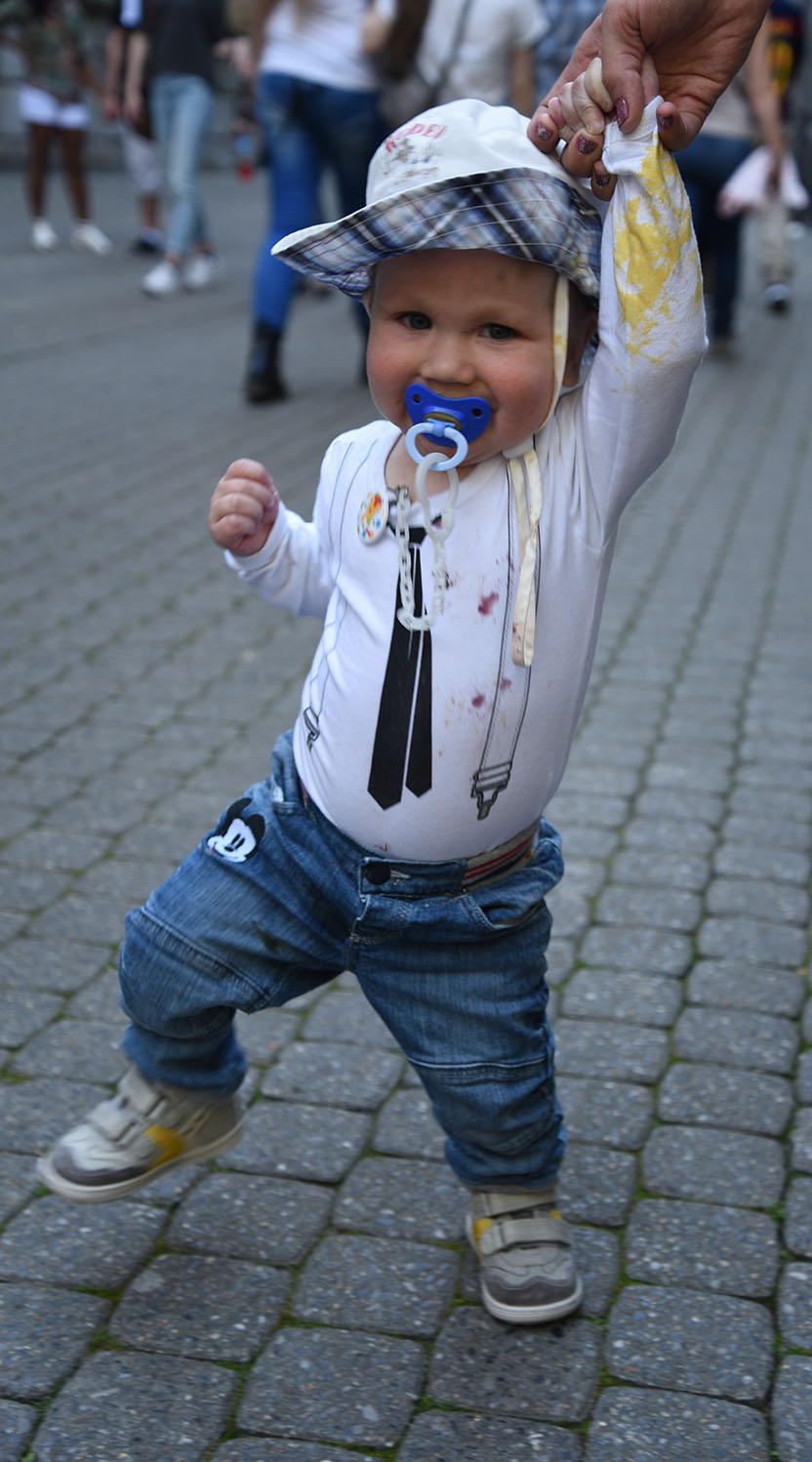 On a cold Namur (Belgium) morning in March 2015 we were extremely happy due to the birth of our little Dmitry. Unfortunately when he was 4 months old, a blood test revealed an acute lymphoblastic leukaemia. The level of the disease was so high that strong chemotherapy treatment was started immediately at Centre Hospitalier Régional de la CITADELLE (Liege, Belgium). After months in hospital with many rounds of treatment, he reached a state of remission and, thanks to a donor, received a bone marrow transplant at UZ Leuven. It was not an easy period, but Dmitry did his best and 3 months after the transplant returned home. Gradually decreasing the number of drugs he received, we started to return to a normal life and Dmitry even began to take his first steps!
This smooth period did not last long... Two months later, during a routine check-up, the doctors discovered that the disease has returned. The treatment restarted. Even though the doctors succeeded in temporarily controlling the disease, the need for the next intervention is approaching. According to the team at Centre Hospitalier Régional de la CITADELLE, the best chances of beating leukaemia are given by a cutting edge CAR T-cell therapy (Description on wikipedia). This type of therapy is very recent and still in the experimental stage, thus access to it is extremely limited. Despite strong attempts by relatives, friends, colleagues and the team of doctors (THANKS TO ALL OF YOU!), there is no way to perform it in Europe. Currently the only hospital that will agree to treat Dmitry is in Seattle (US). The only condition of this treatment is a cost that needs to be covered, but due to the experimental type of treatment and the location (outside the EU), even the special funds of Belgian INAMI can't contribute. That is why we are starting this solidarity call to help Dmitry with his battle!
We decided not to use crowdfunding platforms as these are, unfortunately, nowadays often abused for fake solidarity calls. Instead, a dedicated bank account for Dmitry has been opened by ASBL Aide aux enfants cancéreux, an association founded in 1985 to help children with cancer, treated in CHR de la Citadelle. We are going to try to use it to collect the needed funds for Dmitry's treatment. If the amount of money collected exceeds his needs, it will be used to help other children with cancer.
If you want to participate, wire transfers can be sent to the following account:
ASBL Aide aux Enfants Cancéreux Dmitry
Chemin des Goffes, 21, 4140 DOLEMBREUX, Belgium
IBAN: BE71 3631 6440 8269
SWIFT: BBRU BE BB
For donations of more than 40 euros, a special attestation for tax immunity (for sure in Belgium, to be checked for your country) can be issued.
Please share the information!
If you would like to contact us at all, please email contact@dmitry.be
Thanks!
Parents of Dmitry Salnikov:
Yulia and Vsevolod
23.08.2016
IMPORTANT UPDATE (24.09.2016): After long discussions with our doctors, and due to the need for an intervention in the short term, it has been decided to try to give a second transplantation to Dmitry. The chances of success are uncertain, but the intervention also give some more time to collect the required funds for the CAR T-cell therapy. We would like to warmly thank the many people who showed their generosity. For those who have pledged contributions, we will re-contact you if the CAR T-cell therapy is needed. In the meanwhile, pledges are still very welcome so that we can act reactively if needed. Pledges can be made by contacting Renaud Lambiotte (renaud.lambiotte@unamur.be) or at contact@dmitry.be.
We will try to post up-to-date information at the page:
Updates